| | | |
| --- | --- | --- |
| | | Welcome to Clark Paralegals a Clark County Family Law Document Preparing Resource! |
Clark Paralegals Family Law Paralegal Services For Clark, Cowlitz, Thurston, and Lewis County in Washington State. Call Today!
OPEN 7 DAYS A WEEK!
Need help preparing family law legal documents for divorce, child custody, child support, visitation, paternity-parentage or other paperwork? Get help now with our paralegal services.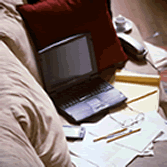 Divorce or legal separation, custody, parenting plans, child support, and other family law documents fully prepared and ready to sign.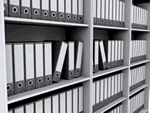 A list of our most common paralegal services requested for family law prepared documents for Clark County as well as Lewis and Cowlitz County of Washington State, with their costs and fees associated with the type of documents or work performed.

If it s a lawyer that you need, our paralegal services may be able to help you find an attorney. We even offer document production that can be emailed over to an attorney of your choosing, reducing costs.

Word format editable documents that are correctly Washington State formatted. Includes instructions and checklist.

Books on custody, divorce, and child support. Books are being added all the time.
Clark Paralegals assists in the litigation needs of attorneys and individuals by supplying them with numerous and varied types of Paralegal Services. If you need help preparing legal forms and documents, analyzing and organizing information, we can assist you at Clark Paralegals.
Paralegal services for the locations of Vancouver 98682, Vancouver 98661, Vancouver 98662, Vancouver 98683, Vancouver 98684, Vancouver 98685, Vancouver 98665, Vancouver 98664, Vancouver 98686, Vancouver 98663, Vancouver 98660, Ridgefield 98642, Woodland 98674, Battle Ground 98604, Brush Prairie 98606, Camas 98607, Longview 98632, La Center 98629, Washougal 98671, Yacolt 98675 in Washington State.