Contempt of Court Clark County WA Paralegal Services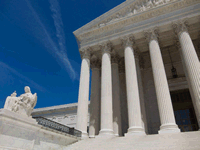 Vancouver, Washington Paralegals: 360-471-5736
Child Support Contempt of Court
Contempt of child support can be for arrearages for court ordered monthly transfer amount. It may also be an unpaid proportional share of medical or educational support. Clark Paralegal Services and meet your document preparation needs for child support contempt.
Parenting Plan Contempt of Court
There are many aspects of the parenting plan that can be violated that Clark County Paralegal can help with. The denial of one parent to allow the other parent to have the children during their parenting time is the most common. Decision making in the parenting plan is the second most common violation.. Clark Paralegal Services can meet your document preparation needs for any type of provision violated in your parenting plan.
Paralegal Services Family Law Clark County WA locations Longview 98632 Vancouver 98682 98661 98662 98683 98684 98685 98665 98664 98686 98663 98660 Battle Ground 98604 Camas 98607 Washougal 98671 Brush Prairie 98606 La Center 98629 Yacolt 98675 Woodland 98674 Ridgefield 98642 for Clark Cowlitz and Lewis County in Washington State