Divorce and Family Law Service Fees Clark County Paralegals
Vancouver, Washington Paralegals: 360-471-5736
Clark County Paralegal Services for Document Preparation in Washington State.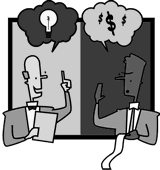 Clark County Paralegal Documents are completely prepared ready to sign and file. Case preparation available too.
Some services are available for a fixed fee, other are not. Call to find out which services may be possible for a fixed set fee.
Hourly rate is $165 per hour for Clark County Paralegal Services
Clark County of Washington State as well as Lewis and Cowlitz County WA.
Paralegal services fees for the areas of Vancouver 98682 Vancouver 98661 Vancouver 98662 Vancouver 98683 Vancouver 98684 Vancouver 98685 Vancouver 98665 Vancouver 98664 Vancouver 98686 Vancouver 98663 Vancouver 98660 Longview 98632 Battle Ground 98604 Brush Prairie 98606 Camas 98607 La Center 98629 Ridgefield 98642 Washougal 98671 Woodland 98674 Yacolt 98675 in Washington State.