Clark County Paralegal Services Washington
Vancouver, Washington Paralegals: 360-471-5736
Clark County Paralegal Services Washington is a legal document preparation service for assisting in family law issues. Clark County Paralegal Services also prepares documents for Lewis and Cowlitz County and other Washington State counties.
Clark County Paralegal prepares divorce, child support, custody, visitation, Parentage, and Paternity documents or modifications current orders.
A paralegal at Clark Paralegals can help you today with your documents and case preparation. Our document preparation process begins with the question and answer (QA) form.
We Send The Family Law QA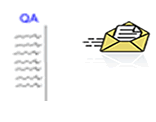 A paralegal at Clark Paralegals sends you a family law questionnaire (QA) by email to collect information for your family law documents, with built in instructions on how to fill it out. If you have any questions about the QA, you are more than welcome to call or email our paralegals.
Return The Family Law QA By Email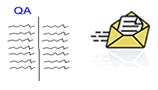 You return the QA by email to Clark Paralegals when you have fully completed it. Our paralegals then begin preparing your documents.
Follow Up Questions And Clarification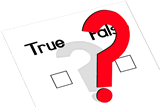 At this point Clark Paralegals are nearly finished preparing your documents. However, Clark Paralegals may need to follow up with questions and clarification on the QA to complete your family law documents, depending on how you answered the QA questions.
Clark Paralegals Completes Your Family Law Documents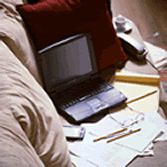 Clark Paralegals then finishes completing your family law documents from all the gathered information. Your family law documents are then ready to sign and file.
Completed Documents For Family Law Emailed To You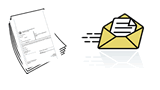 Once the family law documents are completed, Clark Paralegals emails the family law documents back to you with the instructions checklist. The completed family law documents are ready to sign and file with a Washington State County Superior Court Clerk.
If there any questions regarding the checklist instructions for your family law documents, you can of course call Clark Paralegals to make sure, clarify, and confirm how you interpreted the steps.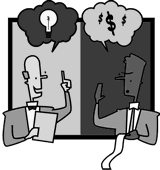 Whether your looking for affordable Legal Document Production or other family law Paralegal Services, your search for help begins here at Clark Paralegals. If you also need an attorney, Clark Paralegals can work seamlessly with a family law attorney on your case.
Paralegal Services for Clark County of Washington State as well as Lewis and Cowlitz County WA.
Paralegal services for Longview 98632 Vancouver 98660 Vancouver 98663 Vancouver 98686 Vancouver 98664 Vancouver 98665 Vancouver 98685 Vancouver 98684 Vancouver 98683 Vancouver 98662 Vancouver 98661 Vancouver 98682 Ridgefield 98642 Woodland 98674 Yacolt 98675 La Center 98629 Brush Prairie 98606 Washougal 98671 Camas 98607 Battle Ground 98604 Clark County in Washington State WA.