Child Visitation Clark County WA Paralegal Services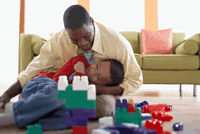 Vancouver, Washington Paralegals: 360-471-5736
Child visitation documents
The first step is to determining whether you are modifying an existing parenting plan or obtaining one for the first time.
If you follow a schedule that is agreed upon between you and the other parent but it is not an official parenting plan signed by a judge or commissioner, this is not a parenting plan, so you will need to establish a parenting plan either through divorce, legal separation, or establishing parentage (unmarried parents).
Obtain/establish a parenting plan, divorce or parentage.
If you are married, but separated from your spouse and not getting visitation, filing for divorce and requesting from the court a temporary parenting plan could be an option for obtaining immediate visitation with your children. If you have never been married to the other parent, then you must establish parentage, and like with divorce, request from the court a temporary parenting plan.
Divorce documents prepared with custody, visitation, and child support issues for Clark County in Washington Sate WA
Establish parentage documents prepared, may include visitation, custody, or child support documents for Clark County, Washington State.
Parenting Plan Modifications. Parenting plans can be modified to change visitation times and days as well as custody. The amount of changes made to a parenting plan can range from minor to major modifications, or even a total change in the custody of the children.
Minor parenting plan modifications would not include things such as child support or custody. A minor parenting plan modification would be less than 24 days change in the parenting time and possible to decision making as well. This type of modification is for primarily visitation schedule changes.
A major modification could be a total change in custody or changes that would increase the amount of the time a child spends with the non custodial parent of less than 90 days change per year. It may or may not include child support or decision making changes.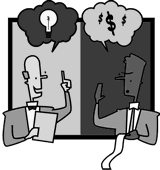 *Agreed paperwork includes the final paperwork.
| | |
| --- | --- |
| | If you do not see or are unsure of the category for which you need paralegal assistance, please call 360-471-5736. We do not do adoptions. |
Local Availability Information:
Family law document preparation is available for most of Washington state for the surrounding counties of:
Clark County of Washington State as well as Lewis and Cowlitz County WA.
Including the city areas of:
Paralegal Services Child Visitation for locations Yacolt 98675, Washougal 98671, La Center 98629, Longview 98632, Camas 98607, Brush Prairie 98606, Battle Ground 98604, Woodland 98674, Ridgefield 98642, Vancouver 98660, Vancouver 98663, Vancouver 98686, Vancouver 98664, Vancouver 98665, Vancouver 98685, Vancouver 98684, Vancouver 98683, Vancouver 98662, Vancouver 98661, and Vancouver 98682 in Washington State, WA.